Welcome to Leibniz-Klause
Berlin specialities and German classics. Everything is fresh and prepared with love. Whether you only want a light meal or you're really hungry.
Diverse aperitifs, various beers, fruit schnapps and grappa, a remarkable selection of liqueurs, several bitters, and much more...
Sometimes it's just good to eat German food again. The restaurant Leibniz Klause offers a variety of delicious, German food.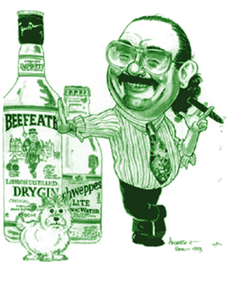 The Leibniz-Klause
The meeting place in Charlottenburg's Leibniz-Kiez and the place to go for those hungry for lunch, for happy hour people, for those looking for a light supper and for night owls, for those in suits and those who stick to jeans, for those on their rounds and for lone wolves … it's great that you are here!
Since 1973, we have been representing Berlin hospitality and good German cuisine whether in our cosy bar in the style of the classic Berliner corner pub or in the sophisticated and comfortable restaurant area … take your seat, what would you like?